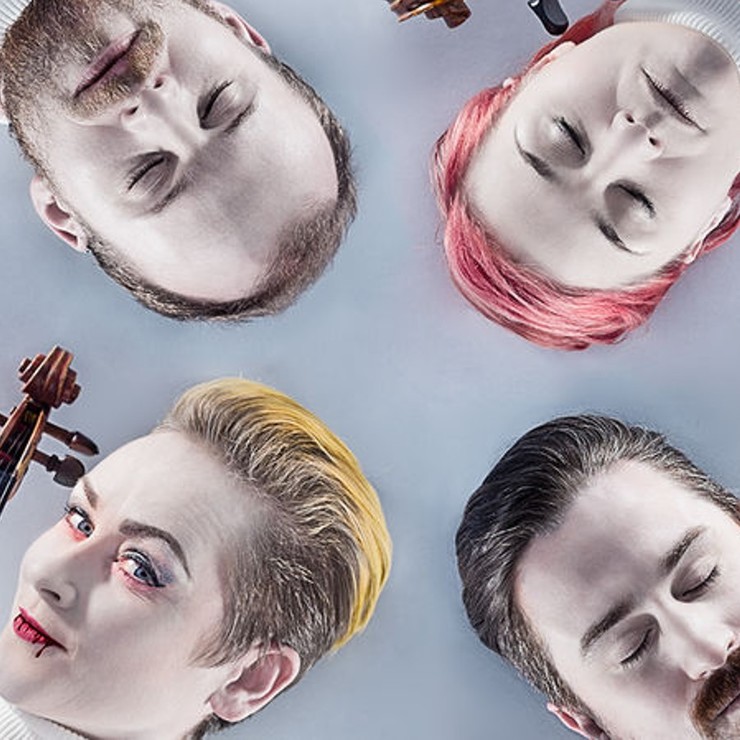 A new sci-fi horror musical comedy from the Internationally acclaimed Bowjangles

Forget everything you think you know about string quartets; Bowjangles is an irreverent, anarchic group of genre spanners, bringing music, theatre and comedy together in a way you've never seen before; they dance whilst they play, they sing whilst they play, they leap, tumble, juggle and joke whilst they play!
In this new show, from the company that brought you 'Excalibow,' The intrepid foursome are blasting off into outer space to meet a mysterious benefactor, whose proposition seems a little too good to be true. But what happens when their lead violinist starts to act a little strangely?
The award winning, internationally acclaimed quartet proudly present their new sci-fi horror musical comedy Dracula in Space – WARNING: Contains scenes of graphic violins.
Tickets are £14 and available online: https://burnleymechanics.ticketsolve.com/ticketbooth/shows/873643638 or by calling the box office on 01282 664400