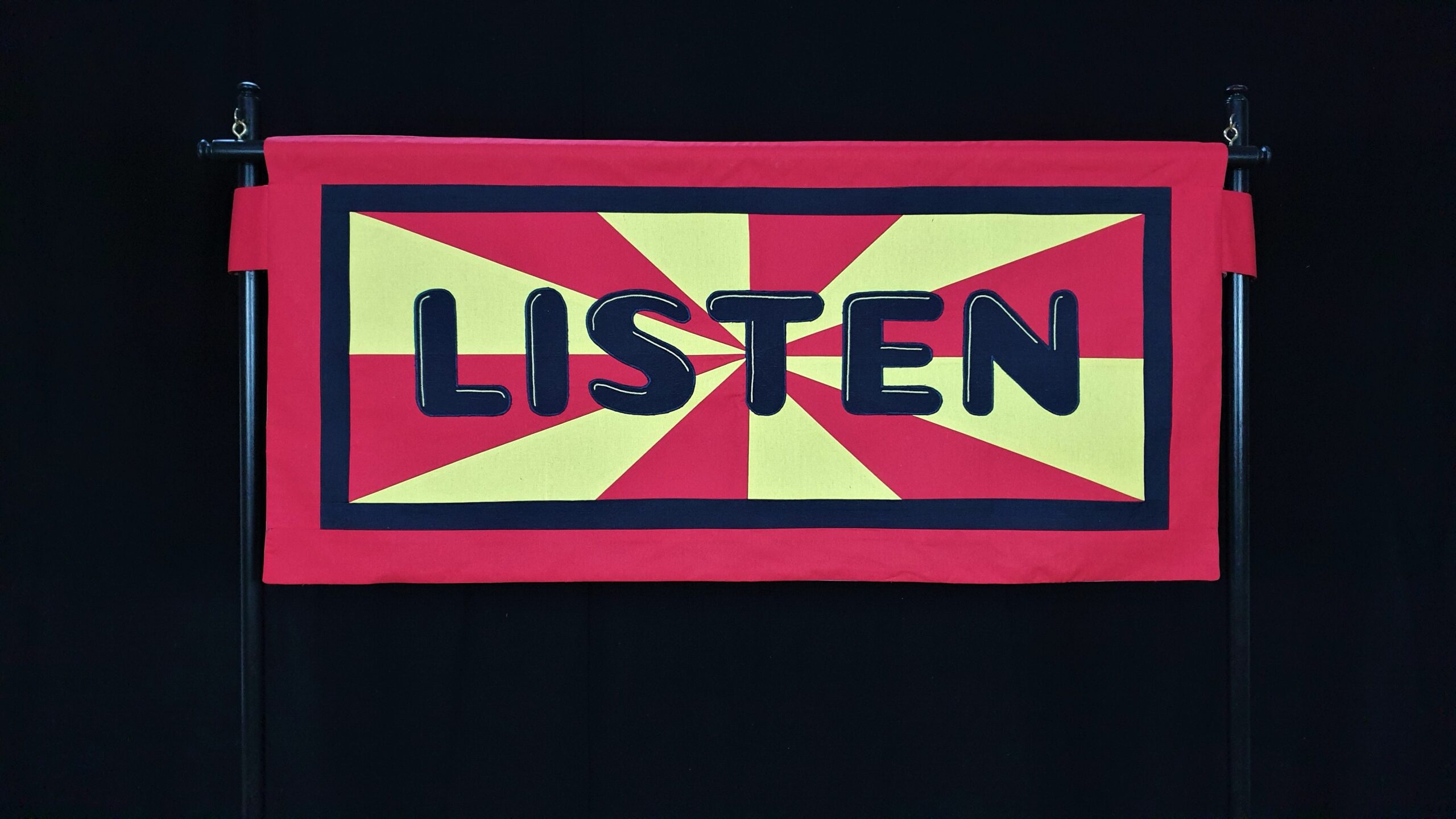 As a textile artist and banner maker, Howell have always been drawn to words. We are conditioned to read. We are taught how to absorb and process text in a way that we are not taught to read images. A picture may paint a 1000 words but for many of us, 6 words on a banner convey a meaning far quicker than a painting. Before the First World War, people were far more familiar with the symbolism of colours, flowers and icons such as the 'all seeing eye'. These are evident on a lot of pre-WW1 banners but their meaning is largely lost on a modern audience. Very few placards used in contemporary protest include imagery, allegory or symbolic meaning. Despite this being the era of instagram – we are still conditioned to read.
Howell describes himself as an artist maker. Piecing and applique provide texture and a third-dimension to the work. It is important to him that they are well crafted, that they hang well and poor workmanship does not detract from the message. In homage to the cardboard placards some of the banners have shadows of commonly found packaging on the rear. Each piece is individual and should ultimately work on its own but Howell envisages these as a collection, as an installation presented as if they were on a march – without the people.
This installation includes a small selection of the banners Howell has made as part of his Universal Protest Project.
Available to view whenever the Words Festival Hub is open, from the 13th June:
Tuesday – Friday and Sundays, 12 pm – 4 pm
Saturdays 10 am – 5 pm