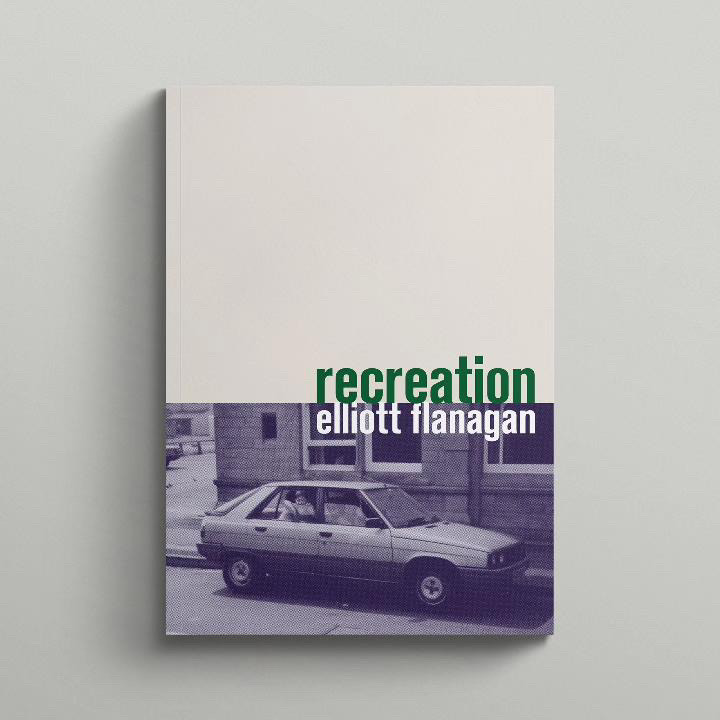 We are delighted to welcome home artist and writer Elliott Flanagan for an evening in conversation at SALON on Wednesday 28th June at 7pm. Join us as he launches his latest book, Recreation, a new piece of writing influenced by his background growing up in Burnley and part commissioned by the Burnley Words Festival.
This event is free to attend but we recommend saving your seat in advance by booking your ticket here: https://www.ticketsource.co.uk/burnley-words/t-gaypqeg
About 'Recreation'
This is a disorienting short story about growing up in a small town. It propels at breakneck speed from behind the eyes of an unnamed character visiting places past. We are dragged between past and present, memory blending seamlessly with reality; time travelling bus station clocks, backstreet cycle speedways, portals between lock-ups and the local petrol station, a spotlit road movie.
As the tour of hard post-industrial landscape deepens, we discover a rich place of exotica, of comedy and tragedy, car accidents, psychics, lovesickness, dogs, passion and yearning – a split second psychogeographic dream hovering the line between inner consciousness and outside life.
About Elliott Flanagan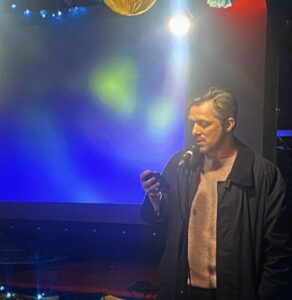 Elliott Flanagan is a visual artist and writer based in the North West. He was commissioned this year by Venture Arts to work with learning disabled artists and collaborated with artist Barry Finan on a performance of his text based work. In 2022 he exhibited Something exotic and euro, an installation of new work at The Whitaker Museum & Art Gallery, that incorporated poetry, spoken word, field recordings, photography, film stills and a curated tracklist.

Flanagan is a resident DJ at Slack's Radio where he writes and produces his own show, home recording. His poetic book Blancmange was commissioned for A Modest Show, part of British Art Show 2022. He has exhibited widely including HOME, Manchester (2021), g39 Cardiff (2019), Venice Biennale, Italy (2019) and Begehungen, Chemnitz, Germany (2019).